Where Tradition Met Innovation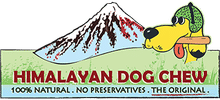 Paddywack is proud to carry Himalayan Pet Supply in Mill Creek, Washington. Our values and principles are about keeping our Himalayan traditions through innovation. In addition to creating a world class dog chew, our company had redefined the entire "Chew" category in the pet industry!
Dog Treats & Chews:
Himalayan Dog Chew: HDC, Stuffed Antler, Spread Antler, SMOKED BULLY BONE, Stuffed Water Buffalo Horn, Happy Teeth, BONE
yakySNACKS: yakyPUFF, yackySTICK, yakyCHARMS, yakyTOPS, yakyYUM, yakyCHURRO
leanlix: leanlix flavors
Dog Toys
Himalayan Dog Toys: Ruff Bone, Loom, Felty, Bone Head
Gear
Himalayan Gear: Cat Caves, Beds, Doddle
Don't Just Take Our Word For It!
We love our local pets & their pet parents in Mill Creek and surrounding areas like Cathcart, Martha Lake, Picnic Point-North Lynnwood, Lynnwood, Paine Field-Lake Stickney, Everett, North Creek, Alderwood Manor, Bothell, Silver Lake, Snohomish, Mukilteo, and more!
Come visit our pet supply store in Mill Creek, WA specializing in quality food, treats, and supplies for cats and dogs.